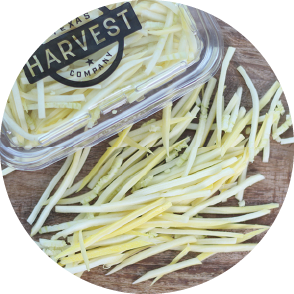 Fresh Cuts
State of the art processing lines offer flexibility to get what you need, when you need it.  Order by 10 AM for next day delivery in most cases.
Over 250 Standard Cuts
Custom Cut to Order
20 Standard Blends
GFSI Certified
Organic Certification
Meal Kits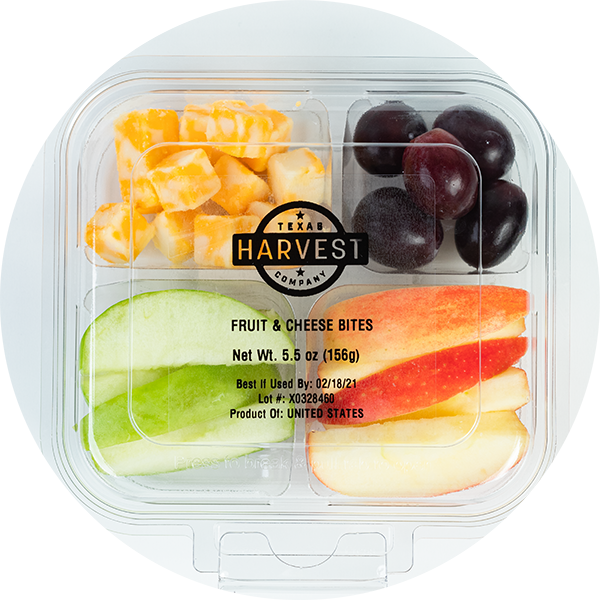 Fresh Snacks
Hundreds of prepared grab and go convenience options are handmade daily in our brand spankin' new USDA kitchen.
Grab & Go Snacks
Individual Fruit & Veg Trays
Lunch Kits
Custom Gourmet
Wraps, Sandwiches & Salads
GFSI Certified
Organic Certification
Custom Packaging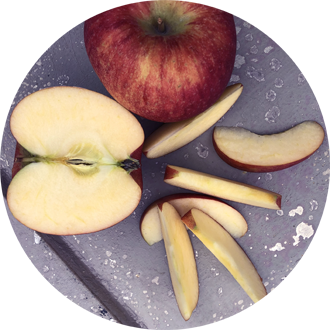 Fresh Sliced Apples
Nothing beats a sweet and wholesome treat. Our sliced apples are sliced and packaged in our state-of-the-art facility. Washed and ready to eat.
100/2 oz bags
Red and green apples available
Sliced fresh daily
Great for schools
Our Roots
We couldn't find the product line and flexibility we needed, so we created a value-added fresh processing facility for ourselves.  It started with a pristine, single room for hand-cutting fruit.  Our custom cuts and willingness to provide chefs exactly what they want became so popular that we expanded to a larger facility with both hand cut, automated lines and a USDA kitchen.
GFSI
Our Process
As an GFSI Certified facility, we take food safety seriously.  In fact, we have three full time food safety practioners on staff.  Each step of the process of getting your fresh food from seed to fork is carefully controlled using the highest level of food safety and HACCP standards.
Hello.
Address:
3145 Produce Row, Houston Texas 77023